Hotel Corallo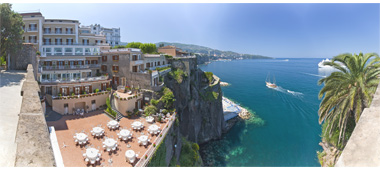 Situated in Sant'Agnello, just few kilometres far from the center of Sorrento, the Hotel Corallo was risen on the remains of a Roman Ninfeo.

The Hotel Corallo with its elegant restaurant, offers national and international dishes, accompanied by a large selection of important wines.
The enchanting view, the warm atmosphere, the excellent food, the perfect service, will make your wedding reception unforgettable.