Hotel Villa Lubrense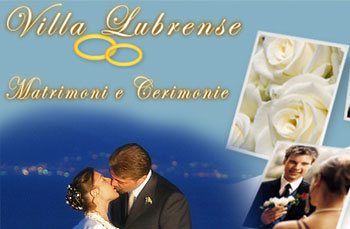 Villa Lubrense extends on a surface of 25.000 mp, immersed in the middle of the greeners of the olives and the a scent of citrus tree, about 3km from the center of Sorrento.
It is situated in front of Vesuvius, placed on the coast which dominates the Bay of Puolo, characteristic suburb of fisherman.

From its natural terraces overlooks fantastic view of the Gulf of Naples between the Punta del Capo, where are the ruins of a magnificent Roman Villa at the Capo di Massa Lubrense.
Villa Lubrense pointed out on the sea is the ideal place in order to organize events of whichever type, from weddings to New Year's Day.
Personalized menu, professional chef, we'll offer the first night in our hotel for your wedding party.

Please feel free to contacts us by e-mail.

Via Partenope, 31
80061 Massa Lubrense (NAPOLI)
Tel. (0039) 081 5339781
Fax. (0039) 081 5339858

www.lavillaeventi.com