Palazzo Marziale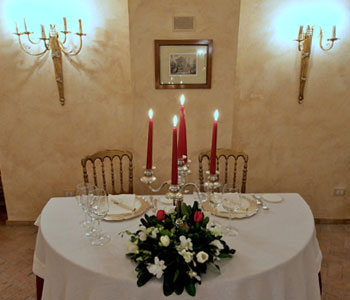 Today you can make your love wish come true in Sorrento matching the natural poetry and the beauty of the refined and exclusive frame view: Marziale Building.
A splendid structure, residence of a Patrician antique family of Sorrento, turned into an exclusive Hotel de charme placed in the heart of the historical centre of Sorrento.

The Marziale Building is an exclusive and prestigious structure, the rooms are a spectacle of taste and sobriety where the antique furniture is melted perfectly with the sixteen hundred architecture; the work of arts and the unique pieces harmonise to perfection with the elegant and refined decoration, cared for in the littlest details.

Palazzo Marziale is the ideal place for your wedding reception.