Circolo Dei Forestieri - Foreigners Club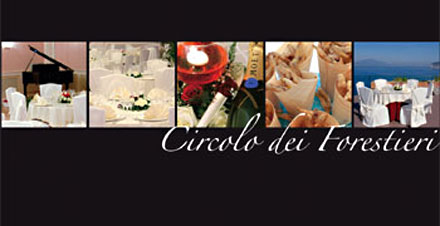 The "Foreigner's Club" is the ideal location for people who want to organize wedding receptions,cocktails, meetings and congresses in a particularly fascinating place.
A terrace with a wonderful view on the Sorrento harbour,where it is possible to admire the Naples Gulf and the Vesuvius Mount.

Professionalism, Competence, Organization and Hospitality of high-level are fundamental values for your wedding reception organization.