The Honeymoon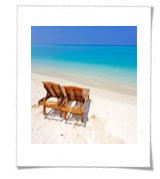 The honey moon is a very important experience for a young couple, it allows newlyweds to recuperate energies lost and release stress and tension accumulated in organizing the wedding, it gives a positive start to begin, once the trip is over, the most important journey; the one of a lifetime together.
Therefore if possible it's best not to postpone it and aim fore closer destinations if the time or the possibilities are limited.
The most important thing is to make sure that it will be a period of complete relax, to be sure that it all works out perfectly the best thing is to contact a travel agent who can offer package holidays at very convenient rates as well as advice and help with all needed to make your honeymoon as enjoyable and trouble free as possible.
In Italy, Sorrento and Amalfi Coast are one of the most requested destinations for honeymoon, as their wonderful and romantic views and beaches and the nearness of a lot of famous touristic sites such as Pompeii, Mount Vesuvius, Isle of Capri, Naples etc.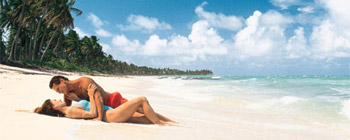 If your holiday is a life long dream, then you will probably have your mind set on a particular destination beforehand. If not it's best to choose your destination regarding the time of the year when you wish to leave so to make sure that you find the best weather conditions.
Tropical destinations are among the most popular ones together with cruises since they guarantee absolute comfort and relax.

Whatever your final choice, be sure to have all necessary documentation and local currency by time; take care of gathering information on the country you are to visit, as well as local customs, special laws and recommended vaccinations where it may apply.
Always rely on your travel agency for help.