The Amalfi Coast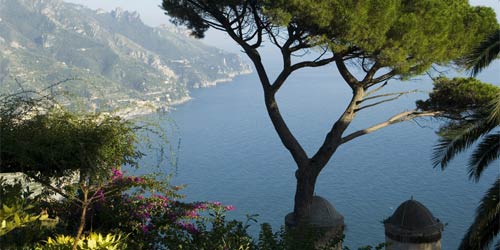 A step away from Sorrento there is the famous Amalfi Coast, considered by UNESCO as an outstanding example of a Mediterranean landscape. The Amalfi Coast is a combination of opposites landscapes, charming and full of beauty: the coastal mountains plunge into the sea in a breathtaking setting. Steep cliffs, picturesque towns, isolated beaches and unspoiled nature.

Among the multitude of small towns, set like gems in the coast, Positano and Amalfi are famous all over the world, while higher on the summit, is situated Ravello which is famous for its magnificent villas and its Wagnerian past.

Aside from its beauty, the Amalfi Coast is home of great food and typical culinary products. Renowned around the world are his lemons. It 's also one of the main Italian regions for trekking, with well-marked trails that provide a great way to get away from the clamor of the coast.

In recent years, is become a venue chosen by thousands of brides and grooms to be from all over the world to crown here their dream of love.
» other beautiful wedding venues in Sorrento, Italy

LEAVE A COMMENT